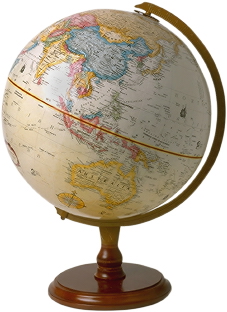 Resale Info
Stampley works with resellers in the US and abroad to bring our reference books, children's books, and our "World's Most Beautiful" Bibles to a worldwide audience. We welcome inquiries from bookstores, businesses, cataloguers, and direct sellers interested in carrying Stampley titles.
Stampley offers generous terms and outstanding customer service to resellers who choose to work with us directly. We also make our titles available through several select distributors. No matter how you choose to order, Stampley books are never more than a fax, click, or phone call away.
Please address inquiries regarding opening a Stampley account to
C.D. Stampley Enterprises, Inc.
P.O. Box 33172
Charlotte, NC 28233
Phone: (704) 333-6631
Fax: (704) 336-6932
Toll Free (800) 280-6631
Email info@stampley.com

Discounts
Discounts for resellers who stock and promote Stampley titles are 40% for less than case quantities, 50% for full cases.
Large orders for individual titles may qualify for even deeper discounts. If you wish to order 100+ copies of a single Stampley title, call us toll-free at 1-800-280-6631 to check your eligibility for special pricing.
Promotional prices
Promotional prices are available on some Stampley titles. Discounts for active Stampley resellers in good standing are based off the promotional price, where applicable, rather than the list price. Use the extra savings from our promotional prices to reward your customers — or keep the savings yourself as compensation for your marketing efforts.
Minimum Orders
Stampley has no minimum order quantity for resellers who stock and actively promote our titles.
Freight charges
Freight charges are billed to our resellers. We ship small orders via Fed-Ex Ground or UPS. Larger shipments are sent via motor freight. We may ship to you at our discretion from our warehouses in Charlotte, NC, Willard, OH, or Crawfordsville, IN.
Returns
Stampley specializes in publishing "perennial sellers" such as Bibles and reference works. As such, our titles are nonreturnable, except for manufacturer defect.
Payment terms
Payment terms are net 30 from date of shipment for accounts with approved credit. Prepayment is required for first time orders.

Drop shipping
Drop shipping is available for an additional charge of $3 per order.

Special sales
Customers who use Stampley books and Bibles as premiums or give-aways, as
part of a customer acquisition or retention program, or in quantities of 100+ may qualify for special pricing. Call us toll-free at 1-800-280-6631 to determine your eligibility.
Stampley Distributors
Resellers who prefer to work with distributors may order Stampley titles
through the following sources.
Ingram / Spring Arbor
Baker & Taylor
Follett Library Resources
Lectorum
Giron Book Distributors